Community Groups
Clovis Democratic Club
Sierra Foothills Young Democrats
United Democrats of El Dorado County
Coarsegold Democratic Club
Tuolumne Democratic Club
Tuolumne Women's Coalition
Oakhurst Democratic Club http://www.yosemitedems.com/
California Latina Democrats
CYD~ California Young Democrats http://cayoungdems.com/
99% of Democratic Delegates in CA Assembly District 5
San Joaquin Valley Democratic Club
Madera Democratic Club
Nine Counties of AD 5 Democratic County Central Committees:  Alpine, Amador, Calaveras, El Dorado, Madera, Mariposa, Mono, Placer, Tuolumne.
Endorsed by Residents of Assembly District  5 
Susan Rowe, Chair MCDCC
Darylsue Stephansen
Patricia Cherry
Robert Vizzard
Leslye J Placon
Scott Johnson
Thorn Hertwig
Ginny Moody
David Lopez
Christopher W. Cantwell
Carla Rajnus
Dennis Byrnes
William Fjellbo
Barbara B. Wilson
Connie Young
Laura A. Rosenberger Haider
J.D. McCubbin
Ron Martin
Robert Turner
Stephen Smith
Myrna Doering
Robert Carabas
Claudia Pucinelli
Carol Malispina
Angelita Hurtado
Lowell Young
Virginia & Robert Meyer
James Williams
Anita Lodge
Peter Leinau
Paul Henry Abram
Byron Rudholm
Michael Barkley
Sharon L. Marovich
Julie Collura
Donna Henderson
Phillip Reno
Larry Johnson
 Chuck Kiel
Olga Rassau
John & Catherine Moseley
John M. Stewart
Stephen A Smith
Marilyn Pruitt
Alexander Salazar
Aileen Rizo
Howard K. Watkins
Lourdes Medina
Patricia Brown
Magdalena Gomez
Elisa Rivera
Billie Jelks Hood
Judith Connaughton
Diana Woodbury
Rachel Szumel
Mary Lekan
Mr & Mrs David A. Schlosser
Jewel Hurtado (candidate for Hanford City Council)
Susan McCall Carrasco
Claudia E. Soria Delgado
Noel Helmbrecht
Jim Bearden
 Margaret E. Self
Charnette Boylan
Arlene Weissman
Dr. Richard Boylan
Elected Officials Endorsement
Anthony Rendon, Elected Official, Speaker of the Assembly https://speaker.asmdc.org/
Alex Gallardo Rooker, CADEM, Vice-Chair https://www.cadem.org/our-party/leaders/officers-and-regional-directors/alexandra-alex-gallardo-rooker
State Senator Ricardo Lara, 33rd Senate District (candidate for CA Insurance Commissioner, http://www.ricardolara.com/)
Organizations 
Healthcare for All Grassroots Up to the Top
National Women's Political Caucus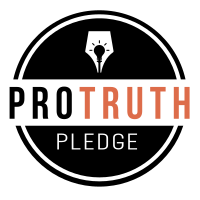 I signed the Pro-Truth Pledge:
please hold me accountable.
https://www.evolve-ca.org/prop-13-facts/
California Labor Federation